DIMLUX
XTREME SERIES 600W-400W DIM BUTTON
DIMLUX IS THE MOST QUIET SYSTEM, THERE ARE HARDLY ANY VIBRATING OR BUZZING NOISES.
In the field of digital ballasts Dimlux is the most quiet system, there are hardly any vibrating or buzzing noises and no buzzing and/or chattering noises in the relay can be heard. The Dimlux can be used as normal (digital) ballast in a normal system with relay and timer. However, if the Dimlux is used in combination with the Dimlux Maxi Controller you will get the maximum performance and can use all the features of the Dimlux in its full advantage.
The Dimlux Xtreme Series 600W-400W 230V Dim Button comes standard with a 0.6m Interlink cable. If a longer cable is needed it must be ordered separately.
Dim button with 7 Dim levels and Soft-Off:
Soft Off
250 Watt
320 Watt
400 Watt
440 Watt Boost 10% at 400 Watt
480 Watt Boost 20% at 400 Watt
600 Watt
690 Watt 15% Overdrive with 600W lamps 20% Overdrive with 400W lamps
Suitable for: 600W 400W
Output: 250-690 Watt
Connection: 230V
Overdrive: 15% Overdrive with 600W lamps and 20% Overdrive with 400W lamps
Soft Start: Low inrush for use without Maxi Controller and Zero start (no inrush) for use with Maxi Controller
Soft Dim: Yes
Dim Button: 7 dim levels and off mode. Can be switched on and off via the Maxi Controllers as well as stepless dimming
Ultra High Frequency: No
Diagnostic display: Yes
Including: 4m cable and plug
MAXI CONTROLLER
Control the Dimlux fixture with a Maxi Controller.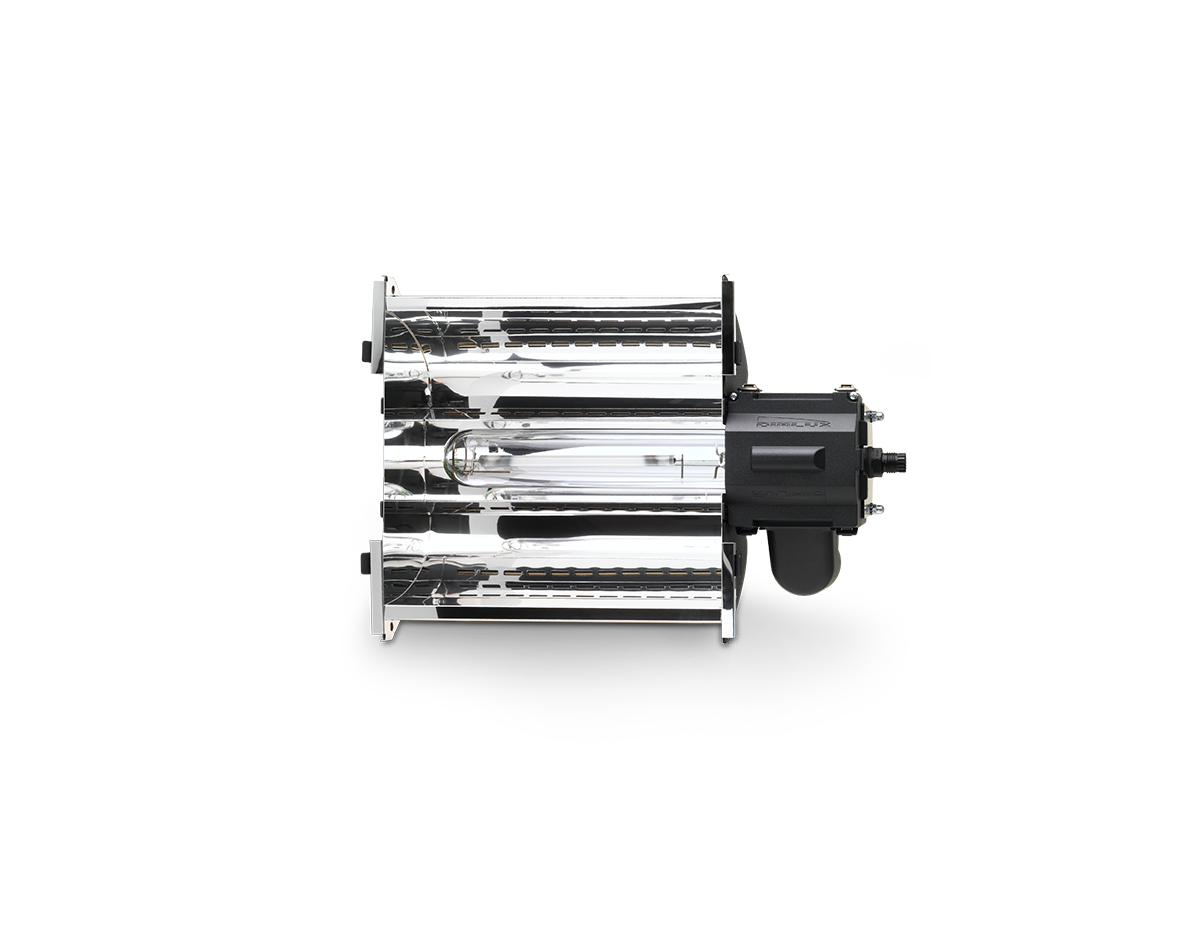 Dimlux Alpha Optics 98 Reflector
Connect the Alpha Optics reflector to the Xtreme ballast.